I offer a Free Consultation Session. To organise this, call me on 0203 6677 294 , email info@NLP4Kids.org  or CLICK HERE to use my self service booking calendar.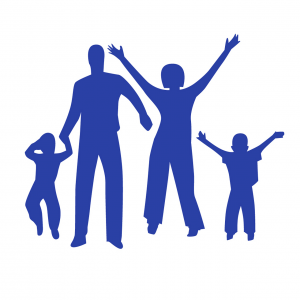 In my therapy practice in Essex, I offer NLP, hypnotherapy and other cognitive behavioural (CBT) solutions to help you and your child overcome a range of different issues. I help parents, children and teenagers in and around Basildon, Billericay, Wickford, Southend-on-Sea, Chelmsford, Colchester, Brentwood (CM, SS, CO postcode areas.)
Typically, after a free consultation session (which doesn't oblige you to take up paid-for sessions with me), I will work with you and your child for between 2 – 5 sessions. NLP is a fast working therapeutic solution and when you follow the guidance I will give you in-between the sessions we have, you will further speed up the process of recovery.  
I appreciate that it's important to consider the cost of therapy before getting started so I will always give you an estimate of exactly how many sessions are required. Sessions start from £90 per session which, given how few sessions will be required, will work out considerably cheaper than years of counselling or psychotherapy, for example. 
Therapy for Children 
Children can experience a range of different issues that I am am able to help with. These may include:
Anger (causing issues in families and with siblings)
Anxiety (including separation anxiety)
Sadness (caused by friendship problems for example)
Depression
Poor communication skills
Fears and Phobias
Bad habits
Physiological manifestations of emotional problems (such as Sunday night tummy ache when experiencing school anxiety.)
Teenagers can experience many of the same issues as above but they may also develop challenges that relate specifically to their stage of life, which mean the help of a counselling type service, psychotherapy or a therapist might be useful for them. The issues they may face could include:
Exam stress
Lack of concentration skills
Sleep problems
Addiction (such as technology addictions)
Relationship problems
Motivation issues
Body image problems
Self harming
Eating disorders
Gender confusion
Of course, any of the above issues can put a strain on the whole family and can cause disruption in family dynamics. However families can experience their own challenges too such as:
Bereavement
Divorce
Loss
Difficulties in personality changes such as when going through puberty
Trauma
Moving house or changes in circumstances.