Helping Children and Teens Face Internet Bullying
September 15, 2019
/
admin
/
Leave a comment
/
Articles
,
By Gemma Bailey
/
anxiety
,
anxious
,
Basildon
,
Billericay
,
Brentwood
,
bullying
,
Chelmsford
,
Child therapist
,
child therapy
,
children
,
Colchester
,
counselling
,
cyber bullying
,
essex
,
NLP
,
parents
,
Southend – On – Sea
,
Teens
,
Wickford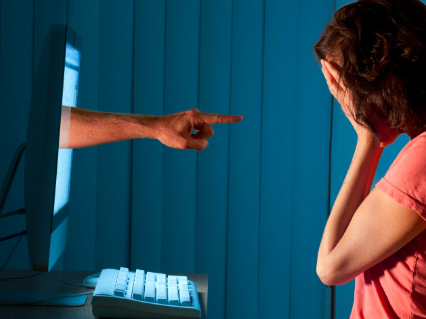 Alongside a parent's worries about the persecution and physical or verbal bullying that their child may experience during their time throughout education, there is in this modern-day and age an additional threat in the form of cyberbullying, otherwise known as internet bullying. Due to the rise in children and young people (teenagers) having access to a multitude of social media platforms, there has been a sharp increase in the level of bullying reported by children and teenagers online. The effects of this can be devastating. There have been cases where children have been driven to retaliate, to self-harm, and in some cases even attempt to take their own life. The effects that this bullying can have on a young person's psyche can last a lifetime, and much of it goes on completely behind closed doors. Those who commit the act of bullying in this way are blissfully unaware of the damage that's being caused, and if they are, they tend not to emotionally engage with the impact they are having because the response of their victim is seldom seen until after the act has taken place. Children can be left feeling anxious and fearful of attending school. They may be withdrawn, failing to engage in social situations, and reluctant to attend school (at times completely refusing to do so).
Imposing an outright ban on social media comes with its consequences too. Do you want to be seen as the parent who prevents their child from engaging in the more positive aspects of the online world? What might this do to alienate them from their peers, should you choose to do so? Whilst schools may have policies in place that provide guidance to young people about how to conduct their behaviour when online, there are times when things are just taken too far. A joke can get out of hand and self-esteem can quickly become damaged.
So what is the solution? The solution comes from developing better offline communication skills. When your young person develops the confidence to speak up when someone has caused them to feel victimised or bullied in some way, we have taken our first step in helping them to resolve this problem. In addition, it's important that your young person feeds back where they are able to, to the people that have committed the offence. To let them know that they have been treated unfairly, and to make it clear that they do not want to be involved in the communication that may be being distributed either to them or about them. Clear boundaries need to be made about the use of social media and limitations put upon its usage. In addition to the problems of internet bullying, the vast quantity of online interaction can stifle a young person's social development because the opportunity to engage in face to face communication is reduced, and as such, they miss out on learning some of the subtle cues that go with the art of communicating. This can include things such as eye contact, or developing the correct patterns of intonation so that they do not appear overly aggressive or passive when they communicate with others.
At my therapy practice in Essex, I work with teenagers and children from Crays Hill and the surrounding areas, including Billericay, Basildon, Chelmsford, Wickford, Southend-on-sea, Colchester, Brentwood. I teach them skills to develop the resilience to remain offline when necessary, to have the confidence to tell the appropriate people if they are violated by others in the online world, and how to then manage the face to face communication that they may need to have with significant parties around this. In addition I work with parents to help you develop strategies that you can use to set firmly in place appropriate boundaries around internet usage in your home, how to encourage your child to communicate with you, and share with you their concerns about the interactions that they may be having so that they do not go through these problems alone.
In the fast-paced world that we now live in, our digital interactions are becoming more and more commonplace and cannot in the future be avoided. With this in mind, what is important is that we capitalise on the positive features that the internet has to offer us and the future generation, without losing sight of the challenges it poses. This is in terms of internet bullying, the emotional effects that this can have, and the overall effect of living in a digital age on the mental age of us all.
By Gemma Bailey
https://www.essexchildtherapy.nlp4kids.org/bookings